Why Choose Us?
We have offered luxury yacht chartering services for over 40 years, you can trust us to provide the best
About Us
Why we choose the name "euphoria"? The word "euphoria" is derived from the Ancient Greek term "εὐφορία".
Euphoria is an affective state in which a person experiences pleasure or excitement and intense feelings of wellbeing and happiness.
Learn More
Our Yachts
Choose from a wide selection of boats ranging from luxury motor yachts to classic sailing yachts, we have every type of boat available to meet your needs. We also take custom orders and will help you acquire a specific yacht.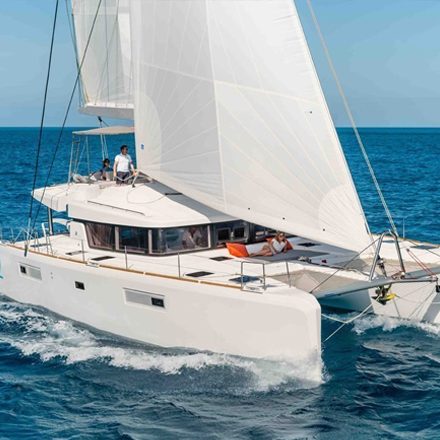 Testimonials
"
Thanks for an amazing holiday. We really enjoyed our trip in Greece. We sail a lot in Turkey and traveling in the Ionian sea was a nice change!
"

"
Thanks for everything! The brand new yacht and the wonderful weather made our trip unforgettable!
"
"
One of the best experiences in my life! A whole week full of sailing with a brand new yacht, amazing and professional service, great crew and unforgettable moments filled with sea, summer and sun. A trip in the Ionian Sea that everyone must experience once in their lifetime!
"
"
I consider myself as a very demanding customer, since I already have a long-term experience charting yachts in Greece during summer; I have to admit that, fortunately, Euphoria exceeded my expectations! I am looking forward to enjoy an amazing trip again next summer!
"

"
5 days full of amazing colors, crystal blue sea, relaxation, education and fun! Thank you captain for teaching us so many things about sailing & for the surprise birthday party on the yacht!
"

Book A Yacht
Bareboat Yacht Charters
If you have sailing experience you can board your sailing yacht in any of our holiday destinations and sail away! There's always another bay, another harbor, another island to explore. You may want to return to a favorite cruising area or discover somewhere new on your yacht charter holiday.
All our yachts come fully equipped for bareboat charters without skipper or crew.
Skippered Yacht Charters
Take advantage of the security and flexibility an experienced captain on board provides you. An authorized, professional skipper will handle the main tasks of sailing the boat, navigating the islands and mooring leaving for you just the fun part!
The love for the sea and sailing is what is required for a skippered or crewed charter!